San Diego Contemporary Homes for Sale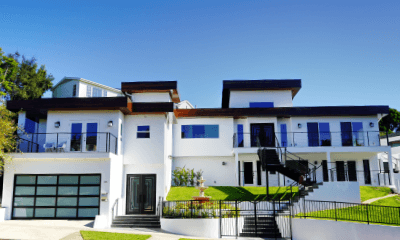 Search all Contemporary homes for sale in San Diego. Contemporary architecture refers to the style of homes built in the present day. The Contemporary home and its design philosophy take its roots in modernism, the design movement that began in the late 19th century that rejected the ornateness of the Victorian era.
With the rise of modernism, architecture would no longer be strict, ordered, inflexible, and altogether stuffy. Instead, all of that gave way to designs that were vibrant and unique. Designers borrowed from abstract art, cubism, Dadaism, and even pointillism. Architects incorporated steel, glass, and reinforced concrete.
Contemporary Home Listings
Contemporary Home Statistics
March 25, 2023
$1,885,000
Med. List Price
About Contemporary Architecture
To the casual observer, a Contemporary home may be called "modern." But modern homes were built from roughly 1900 to 1985 with the Postwar period of the mid-twentieth century (1945-1965) being the most active. Because "present-day" is a moving target, the look of Contemporary homes is always evolving.
Contemporary Home Exteriors
Contemporary homes incorporate large windows. Unlike previous designs that scattered small windows in even spacings, windows in Contemporary homes can dominate entire walls and vertically span different floors. Wide windows allow more natural light into the home and open up views outside of the house.
Corollary to this was the use of sliding glass doors as access points to different areas of the home's exterior. More than that, Contemporary homes also incorporate the use of sunroofs and light wells that draw in natural light.
Traditional homes feature triangular-shaped roofs. Contemporary homes often take an unconventional roof design; they might be flat, feature overhangs, or even incorporate odd and uncommon geometric forms and linear elements. In fact, it's quite likely that a Contemporary home includes many different lines and angles as long as they come together in a unified aesthetic.
Contemporary Home Interiors
Modernism influences Contemporary homes once again through the notion of minimalism. Interiors are meant to flow smoothly visually. Contemporary home design abandons complex finishing in the corners of rooms and places emphasis on simple, clean lines. Less clutter makes the spaces breathe better. Functionally, there's a practical reason for this: everything is easier to maintain and keep clean. This has a distinct advantage over Traditional homes where things like convoluted ceiling finishes serve as little more than dust collectors.
The minimalist mentality can be found in the overall floor plan of the Contemporary home as well. Instead of multiple rooms that crowd and choke areas of the Traditional home, the Contemporary home features wide spaces that combine several functions altogether. An example would be a straight and unimpeded flow line from the living room to the dining room and into the kitchen. There's a great deal of convenience and ease of movement in this particular design choice. These so-called great rooms, with their large windows, bring the outside to the inside.
Outdoor Features
A Contemporary home would fail to connect to nature if it wasn't complemented with natural surroundings. That's why landscaping plays a vital role in contemporary home design. Grassy areas or drought-resistant landscapes aplenty and bushes dominate the yard of a Contemporary home. There could be a tree or two as well, but it's crucial that these natural elements do not clutter but rather complement the overall design of the Contemporary home that it surrounds.
Contemporary Home Search
Always find the latest San Diego Contemporary listings; this page is updated several times per day (every 15 minutes) from the most extensive MLS in San Diego.
Each property listing includes the price, the year the home was built, the size of the house (square feet), the size of the lot, the number of bedrooms and bathrooms, and other important details. You'll also be able to check the MLS number, see how many days it has been on the market (DOM), and the current listing status (active, under contract, or pending).
Review interior and exterior features of the home. Details about the surrounding neighborhood will be included with a map, local schools, and similar homes for sale nearby.
Contemporary Home Realtors® in San Diego
Are you thinking of buying a Contemporary home in San Diego? Contact our San Diego real estate agents; we're the LOCAL experts and can answer all of your home buying and neighborhood questions.
If you're thinking of selling your home in the San Diego area, our listing agents can provide previous sales history, dates and prices of recently sold homes (comparable properties), and the latest San Diego real estate market statistics.