Los Angeles Lofts for Sale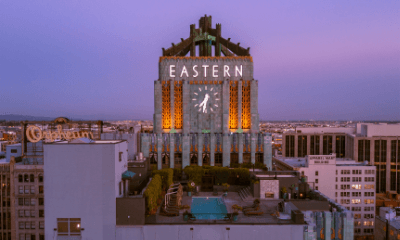 Buying a loft in Los Angeles is one the best ways to experience a truly urban lifestyle in an otherwise spread-out city. Lofts are often made from converted warehouses and trade buildings, particularly lofts in Downtown Los Angeles. Lofts may also be found in other commercially dense areas of the L.A. Anywhere you find a loft for sale you'll be conveniently close to the kind of amenities that one could expect in a big city like eateries, shops, bars, and more.
You can broaden your search by including all Los Angeles condos as well. Be sure to register for a free account to receive email alerts whenever new lofts come on the market.
Latest Los Angeles Loft Listings
Los Angeles Loft Market Statistics
March 28, 2023
Los Angeles Loft Info
Los Angeles County has several luxury loft condominium buildings concentrated in different neighborhoods, each with a varying degree of urban density and lifestyle opportunities.
Downtown Los Angeles has a high concentration of warehouse lofts and gives home buyers the opportunity to immerse themselves in a true metropolitan living experience. Everything is close like entertainment venues (L.A. Live, Staples Center, museums and concert halls), restaurants, bars, shopping, and nightlife.
Central Los Angeles (Hollywood and West Hollywood) is also a good area to hunt for residential lofts. While not as dense as Downtown, neighborhood amenities are also right outside your building. You'll be close to hiking, and the neighborhood parks are bigger (easier to own a dog here, for sure).
Buying a loft on the Westside (Santa Monica, Venice, and Marina del Rey) offers the convenience of urban living plus the beach nearby. Living near that water has a true Southern California vibe. The Westside is perhaps the best place to balance of a live-work lifestyle.
Loft Features
Some lofts have great views, especially if you can find a unit a few stories up. The large windows also generate a lot of natural light. Some buildings include fitness centers, rooftop patios, and a pool. Additional features, common to most apartments, include:
High ceilings
Open floor plans
Flexible layout
Big windows
Industrial Vibe
If you're hunting of a loft in L.A., you've probably already determined that the look and feel of them agree with your tastes. Here's what people love about them:
Exposed ductwork and beams
Pendant or track lighting
Hardwood or sealed concrete floors
Exposed brick or concrete walls
Lots of natural light
Loft Search
When you click a loft listing above, you'll get a detailed summary of the property and photo gallery. The listing overview includes interior features like the number of bedrooms and bathrooms, size (in square feet), and other important details such as:
Number of Days on Market (DOM)
HOA fees, when applicable
Year of construction
MLS Number
When available, neighborhood information is included along with local schools similar homes for sale nearby.
If you're buying a loft, our full-service Realtors are at-the-ready to assist you. For information about a particular unit or to schedule a private tour, contact our Los Angeles loft experts today. If you're selling a loft in Los Angeles County, our listing agents will provide current real estate market data, a list of comparable properties (comps), and a highly-tailored marketing plan to make sure you get the best price.