Homes for Sale in Beachwood Canyon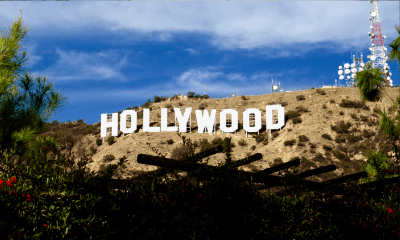 Find all Beachwood Canyon houses for sale & real estate listings. Beachwood Canyon is located in the foothills and southern slopes of the Santa Monica Mountains and is home to one of the original Hollywood Hills enclaves, Hollywoodland (1923).
Beachwood Canyon and is among the most popular areas for home buyers to consider if they are looking for sweeping city and canyon views in a tranquil, woodsy setting. Plus, homes for sale here have some of the best views of the Hollywood Sign (which, incidentally, was the original marketing billboard for the subdivision; it used to spell out H-O-L-L-Y-W-O-O-D-L-A-N-D and has since been shortened by four letters).
Jump to: Beachwood Canyon Homes | Beachwood Canyon Info
Beachwood Canyon Real Estate Market
January 18, 2020
$1,872,000
Med. List Price
Neighborhoods in Hollywood Hills
Beachwood Canyon Neighborhood Info
House prices in Beachwood Canyon and Hollywoodland are pricier than the L.A. County average. That should be expected given the history, location, and size of houses here. The housing stock in the neighborhood consists of single-family residences, luxury homes, and a few condominiums in Lower Beachwood. If you're looking viewing homes for sale here in person, using a GPS makes it much easier to get around.
Upper Beachwood contains the Hollywoodland subdivision, which was originally marketed as a Revival neighborhood. The first homes built here - up until developer's restrictions were lifted in the 1940s - were French Normandy, English Tudor, Spanish Colonial, and Mediterranean. Over the intervening years, Contemporary and Modern homes popped up, followed by Stilt homes, until the majority of remaining open lots were filled. The overall mix is quite eclectic. From time to time, an A-frame or Farmhouse style home will come on the market. There's even a residential geodesic dome here!
Backyard pools and tennis courts are less common here (they are few in number and far between). That's because the lots are somewhat smaller and the hillsides are steeper than most of Los Angeles. But trees, decks, beautiful landscaping, and winding streets are everywhere. Life in Beachwood Canyon is a respite from the hustle and bustle of the sprawling metropolis below.
When you click any listing above, you'll get detailed property information including photographs. The listing overview includes interior features like the number of bedrooms and bathrooms, major systems (heating/cooling), size (in square feet) and other important details such as:
Number of days the property has been on the market
HOA fees and month, when applicable
Year the home was built
MLS Number
You can also review exterior and interior home features as well as the architectural style of the home. If any appliances are included with the sale, those will also be noted. When available, Beachwood Canyon neighborhood information will be included along with local schools and similar homes for sale within the 90068 zip code.
Beachwood Canyon REALTORS®
Thinking of buying a home in Beachwood Canyon? Our Beachwood Canyon real estate agents are neighborhood experts who can help you find your dream home. In addition to a continuous feed of listings from the largest MLS in Southern California, we provide up-to-the-minute Hollywood Hills real estate information such average home prices and house sales history so that you can make a well-informed decision. If you're selling a home in the Beachwood Canyon area, our listing agents will provide current market data for home values, comparison properties (comps), and a highly-tailored marketing plan to make sure you get the best price for your home.