Homes for Sale in Glendale, CA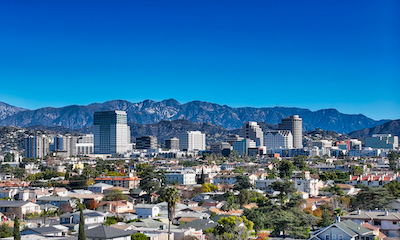 Glendale is a suburb of Los Angeles and the county's third-largest city, just ten miles from Downtown Los Angeles. Living in Glendale combines suburban and urban lifestyles; the city retains a small-town feel but is big enough to offer its residents plenty of world-class amenities and services.
Glendale sits at the intersection of San Fernando and San Gabriel Valleys. Its central location makes it a particularly convenient area for commuters to live, especially in dual-income households where each earner's job takes them to different parts of L.A. County during the workweek.
Glendale Real Estate Listings
Glendale, CA Real Estate Market Stats
January 28, 2023
$1,111,500
Med. List Price
Neighborhoods in Glendale
Glendale Real Estate
Homes for sale in Glendale come in all sizes, from townhomes and condominiums to single-family and luxury homes. While real estate prices here are elevated compared to most of the United States, Glendale remains relatively affordable for L.A. County.
Architecture
Like much of Southern California, residential architectural styles in Glendale vary and reflect society's evolving tastes since the late 19th century.
From 1900-1920, Folk Victorian, Queen Anne and Foursquare styles were in vogue. Starting in the 1920s, revival styles became popular, including Craftsman, Bungalow, American Colonial, Spanish Colonial, and Tudor. Construction of Mediterranean and Italian revival homes took off in the 1930s and are still built today.
In the postwar period of the 1940s, California Ranch and Mid Century Modern homes started showing up on the scene and continued to be popular during the 1950s and 60s. From the 1980s onward, Contemporary homes have been the predominant style for new construction.
Commercial architecture in Glendale has also changed with the times. You can still find Art Deco buildings from the 1920s, a style often used for industrial structures like Grand Central Airport (now owned by The Walt Disney Company). Downtown Glendale reveals the unique beauty of Spanish styles integrated with modern architecture. Tall office buildings retain traditional qualities.
Glendale Neighborhoods
Like nearby Pasadena, the 134 Freeway divides the city into two main areas simply referred to as Downtown and The Verdugos. Several subdivisions and enclaves comprise the northern and southern parts of the city.
The Verdugos (North of 134 Freeway)
Homes for sale north of the 134 Freeway are more expensive and tend to increase in value the higher up they sit in the foothills of the Verdugo Mountains. Many homes on the hillsides have sweeping views of Downtown Glendale and the skyline of Downtown Los Angeles. Lot sizes are bigger in this part of town, thus backyard pools are more commonplace. Here are the neighborhoods:
Greenbriar
San Rafael Hills
Glenoaks Canyon
Oakmont
Sparr Heights
Whiting Woods
Crescenta Highlands
Grandview
El Miradero
Woodbury
North Glendale
Fremont Park
Rossmoyne
Rancho San Rafael
Downtown (South of 134 Freeway)
Downtown has a few mixed-use developments that combine shopping centers and condominiums for sale. Home buyers may also want to check out some of the stand-alone condo towers. Blocks away from the commercial core, you will find smaller homes in charming neighborhoods. Here are the Downtown Glendale neighborhoods:
West Glendale
Citrus Grove
Moorpark
Adams Hill
Pacific-Edison
Tropico
Somerset
Mariposa
Glendale REALTORS®
Thinking of buying or selling a home in the Glendale area? Our licensed real estate agents are Glendale neighborhood experts, and we'd love to help! If you are buying a home, contact us to schedule private showings of the properties that pique your interest. For sellers, we'll arrange a convenient time to meet, create a custom market report, and formulate a fair asking price for your home.
We can provide up-to-the-minute Glendale real estate statistics: average area home prices; house sales history; and information about broader L.A. County market trends so that you can make a well-informed decision.
What's more, all our agents are trusted professionals who work full-time – you'll be working with a dedicated expert whose only aim help negotiate the quickest home sale possible.