Homes for Sale in Burbank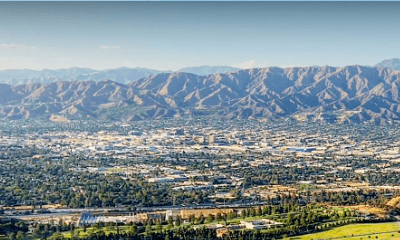 Search all Burbank houses for sale and real estate listings below. Burbank is a medium-sized city (a little over one hundred thousand residents) and a suburb of Los Angeles, located about 13 miles north of Downtown Los Angeles. Burbank has become one of the most famous cities in the United States – despite its size - because of its importance to the film and television world. People around the country know the city by name, in part because of years of exposure on popular television shows like the Tonight Show.
Burbank sits at the eastern edge of the San Fernando Valley, flanked by the Verdugo and Santa Monica Mountains. Register for a free account and receive email alerts whenever a new listing gets listed in the Burbank MLS.
Latest Burbank Real Estate Listings
Burbank Real Estate Market Statistics
December 4, 2020
Burbank Real Estate
Homes for sale in Burbank are reasonably priced compared to much of L.A. County but much higher than the rest of the United States. When home shoppers relocate here from other parts of the country, especially from similarly-sized cities or rural areas, they are often shocked to find that they will need to downsize (significantly) to buy a home of equal value here compared to the house from which they are moving.
Architecture
The flatland area of Burbank features many single-story California Ranch homes and Bungalows. Some homes on the valley floor date back to the 1920s. The introduction of V.A. Loans - one of the many benefits included in the G.I. Bill during WWII - fueled and accelerated home building and suburbanization during the postwar period. The pace of home construction hit its zenith in the 1950s and 60s.
In the Burbank Hills, you will find luxury and architectural homes as well as the gated communities of Halston and Highridge Estates. Burbank offers homebuyers the opportunity to choose among several styles of houses, including English Tudor Revival, Farmhouse, Craftsman, Dutch Colonial Revival, Spanish Colonial Revival, Queen Anne (Victorian), or Oriental Craftsman.
Burbank is home to historic public buildings. Burbank City Hall (1943) is a good example of Moderne (Art Deco) architecture. Large murals, teakwood panels, cast medallions, and bas-relief sculptures adorn City Hall. The building oozes 1940s style.
Burbank, CA REALTORS®
Interested in homes for sale in Burbank and thinking of buying or selling here? Get in touch with our expert real estate agents who know the neighborhoods like the back of their hand.
You'll get the most recent data for average Burbank home prices, sales history for any property, and information about the broader real estate market. We're here to provide everything you need to make the best decision possible. We excel at negotiating the quickest home sale possible.
Burbank, CA Statistics
Population: 104,000
Median Resident Age: 36 (Average for San Fernando Valley)
Zip Codes: 91501, 91502, 91504, 91505, 91506
Elevation: 607 feet
Land Area: 17.34 square miles
Population Density: 5,785 people per square mile (Average)