Is Zillow Accurate? Not Very. Here's Why.
Posted by Tony Mariotti on Friday, March 11, 2016 at 9:20 AM
By Tony Mariotti / March 11, 2016
Comment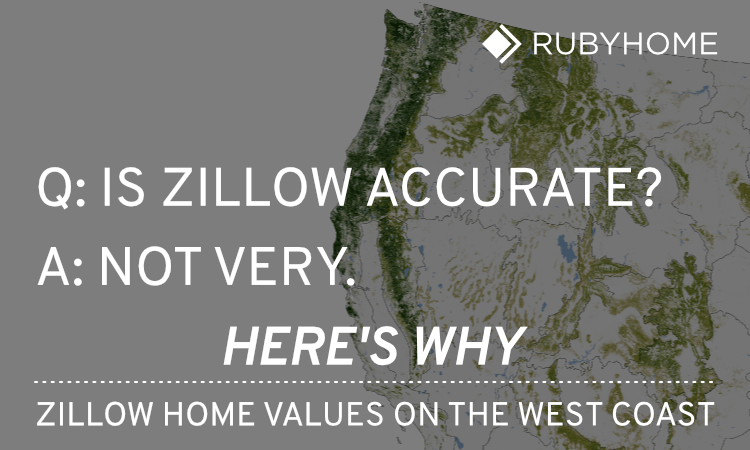 It's fun to kill time and look up your home's value on Zillow. Surely it is a guilty pleasure to dream about your upward spiraling net worth. It's also fun to play the home price prediction game, especially in the fast-moving West Coast real estate markets of California, Washington and Oregon. But here's the rub: The Zestimate you're punching up on your screen is very likely inaccurate.
And the company even admits it. I don't despise Zillow and other listing aggregators for trying; compiling and releasing big chunks of searchable data makes the internet a more interesting place. However, it's what consumers do with faulty data that makes Zillow's accuracy errors problematic for buyers and sellers.
So, how far apart do home price estimates get? Well, it depends on where you live. To their credit, Zillow tracks data for home values and reports median error at the national, state and local level. In their own words:
"Half of the Zestimates in an area were closer than the error percentage and half were farther off. For example, in Seattle, Zestimates for half of the homes are within 6.1% of the selling price, and half are off by more than 6.1%."
Say there's a home for sale in Los Angeles with a Zestimate of $500,000. The seller now has a point of reference from a source they trust (or at least want to believe) and that's psychologically powerful. So what happens when buyer comes along and challenges the $500k listing price based on their belief that home's value is really closer to $450k? According to California real estate pros, when buyers and sellers have a difference of opinion based on Zestimates, deals can fall apart. Negotiation has always been a part of real estate; it's just that there's never before been a single, massively-scaled influencing force like this (Zillow gets over 70M unique visitors a month and claims 140M across its web brands that include Trulia).
Zestimate Accuracy: West Coast
Zillow says its methodology includes a comparison of Zestimates to the final sales prices of homes on or before the sales date. We can paint an interesting picture with their data by starting with broad U.S. overview and then zooming into different regions. Let's start at the very top.
National Median Error
Of the 116 million homes on Zillow, 103 million have Zestimates. Their own numbers claim a national the median error of 8%. Here's a coverage and accuracy table from their site for all 50 states.

State Median Error
Zillow home values for California, Washington and Oregon -- while still worrisome -- appear to improve slightly, dropping to the mid-six percent range.
Local Median Error
Rural areas are apparently harder to predict. This is where price gaps widen considerably in all three states. Let's take a closer look.
Zillow California
Inyo County, CA which comprises everything from Death Valley National Park to the small town of Bishop, CA is off by 21%. The median error could be created by low transaction volume (less statistical confidence) and other property disparities (i.e. an aggregated data set that includes both single family homes concentrated along the U.S. Route 395 corridor co-mingled with ranches that sit on vast desert acreage).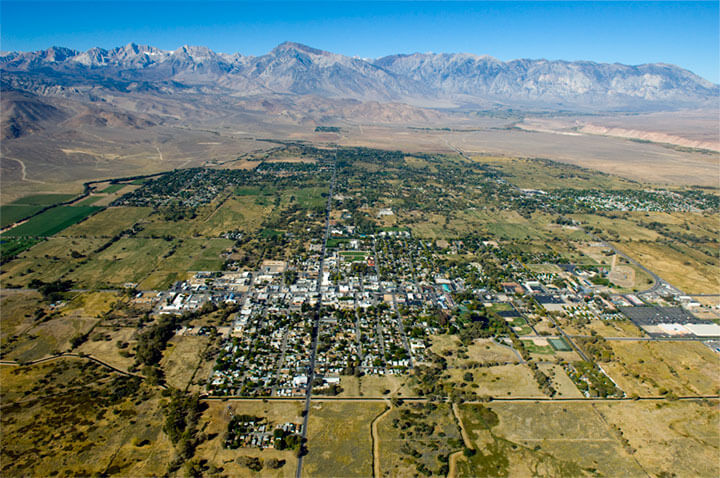 In a more densely populated area, such as San Francisco, you'd expect the transaction volume and homogeneity of properties to produce better results. In fact, Zestimates improve somewhat as one "zooms in" on urban counties and cities. For San Francisco, the Zestimate median error was 10%.
But that's a whopping 10% when you consider the median home price in SF is $781,000. A 10% error there equates to a price adjustment of $78,100.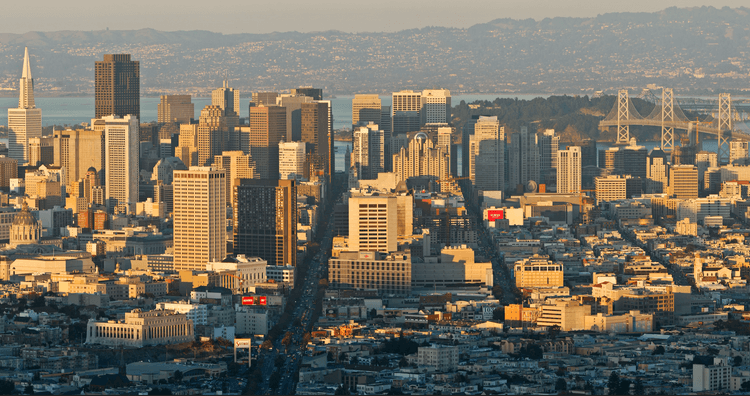 Remember, that's high or low; half are inside 10% and half are outside 10%. That puts $78k up in the air at the mercy of the same 50/50 odds you'd expect with a coin flip. Imagine deciding if you can fund your children's college education that way.
Zillow Washington
The pattern described above holds up; we see the same home value discrepancies between rural and urban counties in Washington State, too. The median error in King County (which includes Seattle) is 6.6% while San Juan County (very rural) slips to an appalling 16.3%. For what it's worth, homes in San Juan County are pricey; it's the Martha's Vineyard of the Pacific Northwest. A swing up or down by 16% is kinda gnarly.
The median error for homes in Clark County, WA (a market that is both of rural and urban) is a respectable 3.1%.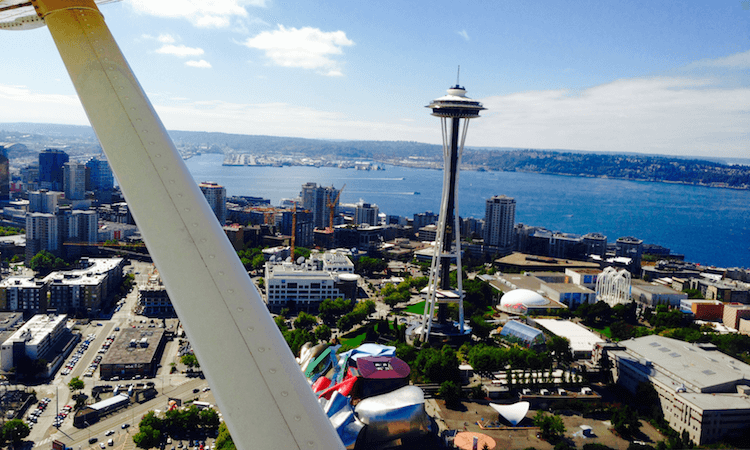 Zillow Oregon
The median error in Multnomah County (Portland) is 7.8%, slightly higher than the Oregon State average. Given the population density, that fact that the discrepancy was higher in a metro area was not expected. However, Portland is one of the most active markets in the U.S. so perhaps market sales velocity also creates some distortion in the home value prediction.
But as expected, just up the road from Portland and through the Columbia River Gorge, rural Hood River County's median error increased to 10.5%.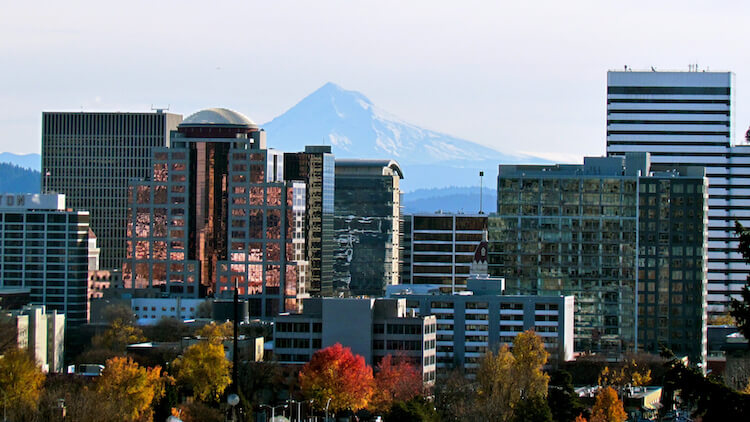 Mortgage Impact
So we know that price discrepancies can effectively shut down buyer/seller negotiations. What about financing? Let's see how a 10% difference changes the mortgage Loan Estimate. Below are some calculations using the same assumptions as Sacramento Bee's ongoing home affordability study:
20% down payment
4% interest
30-year term
1.2% property taxes and insurance (annually, based on home price)
29% front end ratio (annual gross income on housing payments)
Given the assumptions above, and using the scenario of a home that is sold for either $500 or $450k, here's how that 10% difference plays out.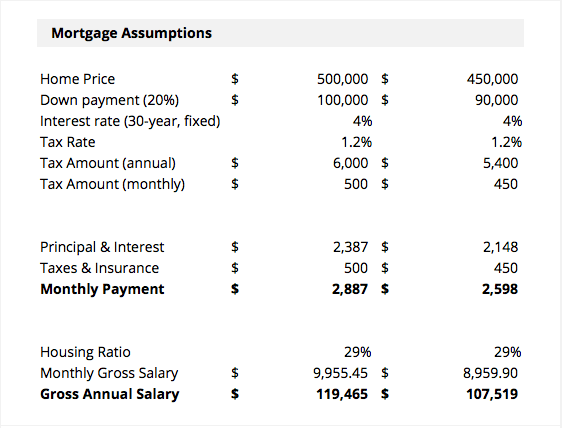 A little "more of everything" is required of borrowers on the $500k price tag:
$10,000 more down payment
$11,947 more gross annual salary
$289 more per month mortgage payment
Even More Data Woes
By their own admission, Zillow's pricing is not accurate. What other challenges do consumers face when using their site? There's a chorus of real estate agents who've blogged about a myriad of other data discrepancies and even the hotly contested battles between Realtor.com and Zillow Group. Being the "go to" online resource for consumers is worth $billions. In terms of data, here's what else is messed up...
Turns out Zillow and Trulia are also missing data. Their market coverage comes up short; they can't provide consumers with the breadth of home selection that local real estate agents offer. Your local real estate agent gets better data from their Multiple Listing Service (MLS). Why? Because other real estate agents are creating and posting their listings to their regional MLS in the first place. Tech-savvy agents willing to spend time and money running their own branded web sites are profiting from their ability to display syndicated MLS data.
Sometimes Zillow and Trulia listings turn out to be old. Meaning, no good, expired, out of date. I know an agent who shared an anecdote about trying to help a customer view a particular home they saw online only to find out it was no longer available. I wonder what it was like to look his client in the face and explain to them that their ideal property had actually sold four months prior?
Scraping the web and running data algorithms, as listing aggregators do, is awesome. But there are things only an agent on-the-ground will know. Things that impact a home's value, like intimate knowledge of neighborhoods, structural issues, property easements are all aspects of valuation that require human insight.
At best, aggregators like Zillow are starting point. Not the final word on home values.
What Buyers Can Do About It
Search Everywhere and Be Skeptical
Home buyers don't need to completely divorce themselves from searching through the online aggregator sites. Search to your heart's content. Just be skeptical of the prices you see. Make sure to supplement your search efforts by using your local agents' sites. They'll have direct access to regional MLS listings. Identify properties you like. Talk to an agent and get their insights.
Know What You Can Afford: Get Loan Pre-Approval
Having pre-approved for a loan is incredibly valuable, especially in certain markets. Having a lender pre-approval helps save time because you'll know your loan limit which in turn informs your property searches. Pre-approvals give you extra power to negotiate with sellers. They'll take you more seriously. And you can edge out other buyers who are not as organized and ready to buy.
Stay Cool
Don't fall in love with one property. Shop prices a little higher than your pre-approved loan amount. See if your real estate agent thinks there might be a shot at bringing the price down to the level you can afford. Maybe your dream home's Zestimate is off by quite a bit - in a favorable direction, of course.
What Sellers Can Do About It
Stay Calm
Try to downplay your your emotions. Don't get caught up in Zestimates. You don't know if the home value on Zillow is high or low yet. There's very likely still an appraisal ahead of you. In fact, If you've made improvements to your home over the years be sure to let the appraiser know.
Look Around
Research your house value on multiple web sites, not just Zillow. Hop on Trulia and Redfin and pound on their search tools a bit.
Look at Comps
Look carefully at recently sold homes in your area, comparable homes called "comps" will help you understand the state of the local market. Ask yourself some hard questions about what makes those comps worth more or less than your home. Be honest with yourself.