Selling LA: Real or Reality TV?
Posted by Tony Mariotti on Saturday, February 28, 2015 at 8:33 AM
By Tony Mariotti / February 28, 2015
Comment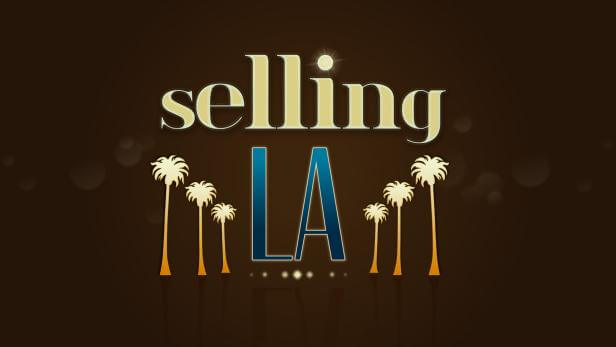 Reality and reality TV are not one and the same. No matter the subject, if it is on TV, the content has been edited for audience entertainment. With that being said, the shows Million Dollar Listing Los Angeles on Bravo and Selling LA on HGTV, which both focus on buying and selling real estate in Los Angeles, are based in reality. And one of those shows, Selling LA, tends to adhere to reality much better than the other. Since our team works in the priciest Los Angeles neighborhoods, and sell the same luxury homes as the agents featured on these real estate shows, it is easy to describe what is real and what is reality TV.
We have clients who have seen these shows and then acted surprised by the differences between the reality TV shows and a real-life transaction, so the point of this blog is simply to educate you in the ways a real estate transaction portrayed on these shows is inaccurate and not at all legally binding. The first thing to know is California is the most litigious state in the nation and Los Angeles is the most litigation-happy region in California. The result of all the suits filed over real estate is a mountain of paperwork involved in each and every transaction. And you hardly ever see paperwork in any of the real estate shows. Why? Because paperwork isn't sexy.
These reality shows are all about portraying the sexy aspects of real estate: multi-million dollar mansions, high-stakes negotiations, jet-liner views, and stunning architecture. While these are all real aspects of real estate, they don't paint a complete and accurate portrait of the job.
Real estate can also get messy. Why? Emotions. When it comes to real estate, people are buying and selling their dreams, their future, their past, their retirement fund, or their childrens' inheritance. Because the stakes are high, emotions run high. And when the emotional attachments are not involved, egos tend to get in the way. All of these emotions and ego can lead to a big mess if not handled properly. When things go wrong it costs people time and money, so the best practice is to have everything in writing. In fact, the first thing Realtors learn in Real Estate 101 is nothing is binding unless it is in writing. So seeing these agents negotiating over the phone and saying the deal is done, can be frustrating. Without a paper trail, the buyer or seller is not held to any verbal agreement. In fact, even the back and forth negotiation over price is done in writing, one counter offer after another. Are there exceptions? Sure, we will occasionally try to agree to terms verbally (before putting it in writing), but the whole deal is not signed, sealed, and delivered in a phone call. And nothing is binding in real estate other than an executed contract.
Let's compare getting a deal done on Reality TV vs Reality.
Making a Deal According to Reality TV
Star agent gets tour of home and sits down with seller to get listing, does not bring anything for presentation.
Agent asks very little questions about seller's motivations, only discusses price.
Seller gives hard time over listing price but then gives listing to Star agent with a handshake.
Star agent shows listing to a few brokers from their office at a broker's open house (although it is implied this is the entire broker community).
Star agent gets an offer either in person from the buyer's agent or over the phone. Only details given are price, funding (cash or loan), and how quickly it will close.
Presents offer to seller in person, only saying the offered price, if it's cash, and how long until close. Seller says it's too low, tells agent not to come back. The "I'm done with you" phrase has been used more than once on MDLLA. Star agent convinces owner to come back with another price, seller reluctantly gives a small reduction. Star agent goes back to other agent and tells them the counter and what they have to come back with. Other agent comes back agreeing to the price, or they go back and forth a couple more times. Eventually the deal is agreed to and Star agent tells other agent to draw up the contract.
According to the show once the contract is drawn up the agent's work is done.
Deal is done
Making a Deal in Reality
Listing agent gets tour of home and brings a presentation showing how they would market the home if seller lists with them.
Broker asks questions about the seller's objectives (why are they moving, how quickly they want to move, have they already found a home, etc.) and listens to what the seller wants and does not want during the process.
Listing agent discusses the current market value of home, the realities of the market, and what it takes to sell the home. Once everyone agrees on price and terms, listing agent and seller sign a contract.
Listing agent spends time and money preparing the marketing for the home, then puts the property on the market for the public (or shows as a pocket listing). Schedules brokers open house and public open houses. Schedules showings for agents to preview and/or to show potential buyers. Listing agent then follows up with the agents for feedback. If no offers after a certain time (varies on property and market), listing agent researches additional outlets for marketing or if price adjustment is necessary.
Once listing agent gets an offer (in writing), the listing agent reads through it carefully. Makes sure the proof of financing is solid. Reads through the contract, understands what deadlines the buyer is asking for for all contingencies. What inspections and tests the buyer wants done and who is going to pay for it. Understands what the buyer is asking to include for fixtures and appliances. If the buyer is requesting certain companies for title, escrow, etc. find out if they are good companies and will help make the transaction go smoothly.
The listing agent will then present offer to the seller and give them a copy of the contract to view and initial that they have read through the contract. If the seller, doesn't agree to certain terms and/or the price, the listing agent then will have the seller sign the contract, fill out a counter offer, and present everything to the buyer's agent. The buyer's agent will then respond to the counter offer either agreeing to the terms and price the seller countered with or with another counter offer until all parties agree on all terms. Everything is in writing and everything is signed and dated by all the parties.
Now the deal is in escrow. During escrow the buyer would spend time and money inspecting the property and if issues are found negotiate with the seller to have work done or get credit. There is paperwork for the seller and listing agent and many more steps before closing escrow. Listing agent continues to communicate with seller about the progress of the transaction, making sure escrow has all needed paperwork from the lender and title, and confirms closing date and where to deliver keys to buyers agent.
Deal is done
Tasks that involve escrow, title, disclosures, and financing, the seller and buyer go through an enormous amount of paperwork, none of which make for interesting TV.
At the end of the day even though it is called reality TV, it is still just a show trying to keep the audience's attention. Many of my friends and family ask me about the shows, here is what I tell them - "It's entertainment and it is meant to be entertaining. The agents are real and they all work hard, but not every deal is real and nothing about how they put together a deal is real."