History of San Clemente | Spanish Village by the Sea
Posted by Tony Mariotti on Tuesday, November 28, 2017 at 3:25 PM
By Tony Mariotti / November 28, 2017
Comment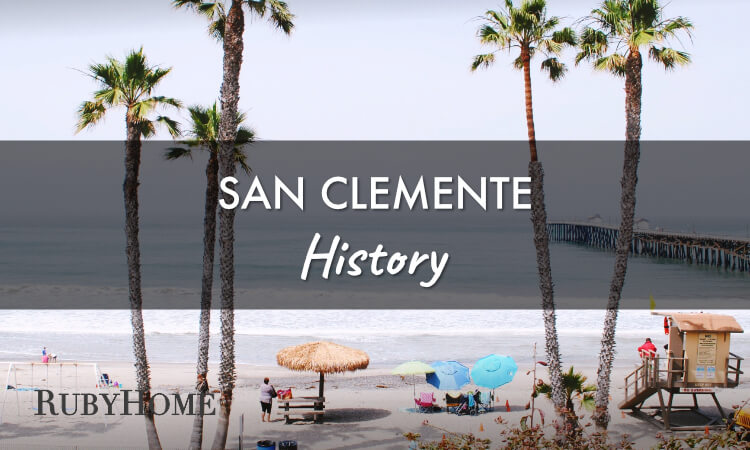 San Clemente, nicknamed the "Spanish Village By The Sea," is a coastal paradise located in the southernmost part of Orange County. The city was officially chartered on February 27, 1928, after a few years of development by Ole Hanson.
With San Clemente, an area situated halfway between the large cities of Los Angeles and San Diego, Hanson wanted to create a beachfront community that promoted "the slow life." After buying 2,000 acres of land in the area, Hanson designed a city where the homes and buildings exhibited a Spanish flare, complete with red tile roofs, white-walled homes, and lush foliage. As one of the first master-planned cities in California, Hanson did not merely settle for building homes; he developed the San Clemente Pier, a community center, park, beach club, and a golf course.
With designer Carl Lindbom, Hanson built a magnificent Spanish-style estate on a bluff overlooking the pier for his family. Named Casa Romantica in 1946, this San Clemente landmark served as the anchor of Downtown San Clemente and was added to the National Registry of Historic Places in 1991.
For over 40 years, San Clemente remained the quiet Spanish hamlet Hanson envisioned. In 1969, San Clemente was thrust into the national spotlight when President Richard Nixon purchased La Casa Pacifica, an estate overlooking the Pacific Ocean in Southwest San Clemente. Nicknamed the "Western White House," Nixon utilized his new home as a private getaway and to host foreign leaders, including Mexican President Gustavo Diaz Ordaz and Soviet Premier Leonid Brezhnev. The estate, which sits above one of Southern California's premier surf breaks (Trestles), became a symbol of prosperity for this quiet coastal community.
As San Clemente continues to grow, it has never lost sight of Ole Hanson's vision as a Spanish-style coastal village. New developments such as the tracts in Talega utilize the Spanish architectural style while providing panoramic ocean, mountain, and hill views that can be seen year-round in the sunny San Clemente climate.
The Downtown area leading to the pier bustles with mom-and-pop stores, antique shops, businesses, and intimate dining experiences, yet never feels overwhelming due to the warmth of the area and its citizens.
While San Clemente's continual development strengthens its stature as one of California's premier coastal communities, the comfort of living a quiet life in a small town remains intact.