Property Management Industry Statistics (2023)
Posted by Tony Mariotti on Monday, August 21, 2023 at 12:03:57 PM
By Tony Mariotti / August 21, 2023
Comment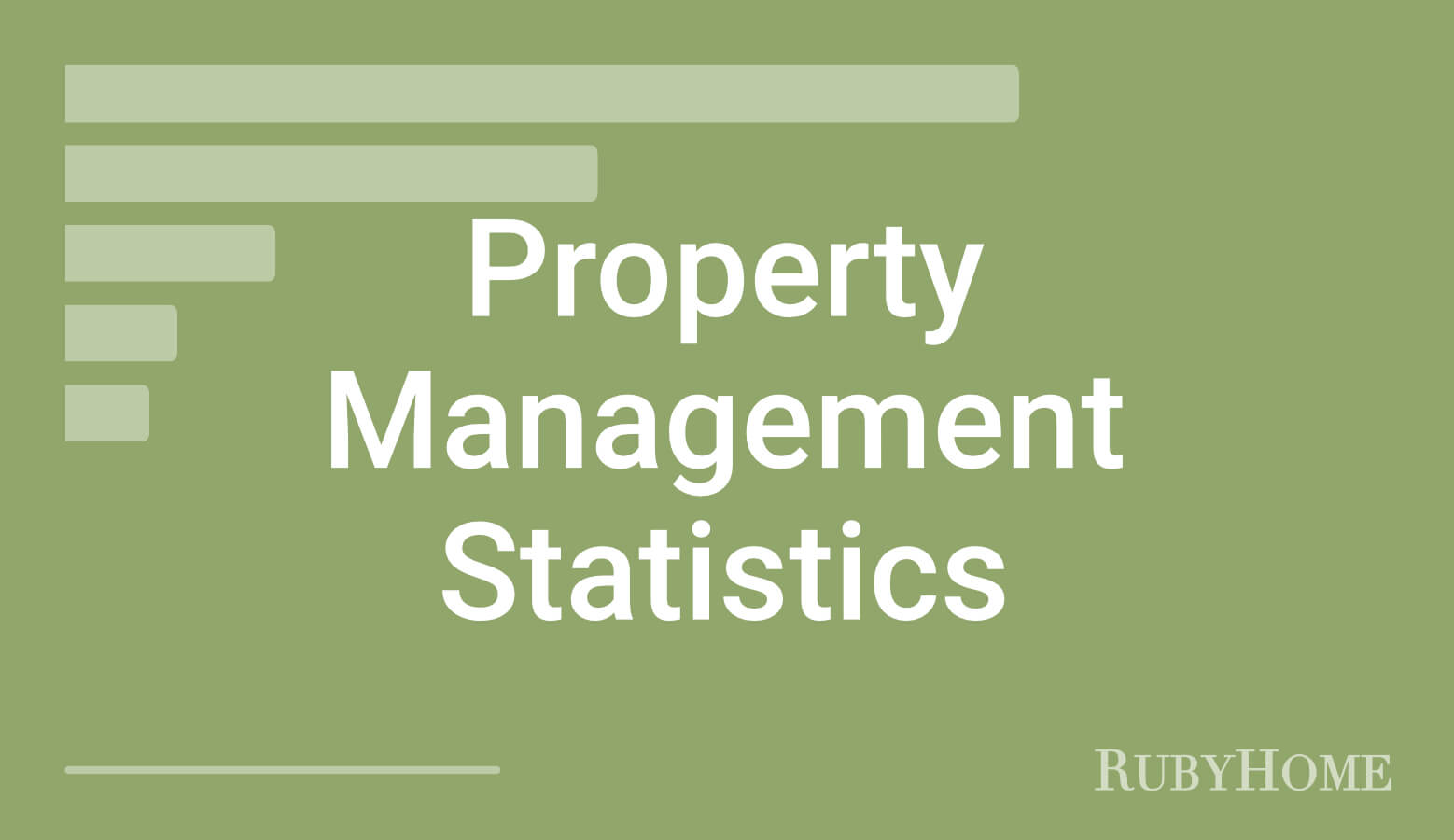 The property management industry involves the management, operation, and oversight of various types of real estate properties on behalf of property owners. In this article, we'll take a look at some key statistics from the property management industry, another installment of our real estate statistics series.
We'll cover the following topics in detail:
Property Management Key Stats
The property management industry in the U.S. generates $99.5 billion in annual revenue.

There are an estimated 326,000 property management companies in the U.S.
A little over 10 million people own at least one rental property in the U.S. with 51% of these people opting to have a property manager.
Property management companies typically charge between 8%-12% of the monthly rent cost.
How Big is The Property Management Industry in The U.S.?
Generating roughly $100 billion in annual revenue each year, the property management industry in the U.S. is quite substantial.
On average, the industry grows by 2.1% per year. However, due to rising interest rates and a continuous reduction in new projects, the industry saw a slight decline in 2022 and is expected to shrink by another 0.4% in 2023.
Here are some stats to give insight into just how big property management is in the U.S.
There are an estimated 326,000 property management companies in the U.S.
California has 54,173 property management companies, the most for any state.
There are nearly 20 million rental properties with 48.2 million units in the U.S.
51% of rental property owners typically have a property manager.
Most U.S. landlords are individual investors who own between 1-4 units.
Approximately 10.3 million tax filers reported owning a rental property in 2018. This was 6.7% of all filers.
What Are the Largest Property Management Companies?
The following chart shows a list of some of the largest property management companies in the U.S. by number of properties managed.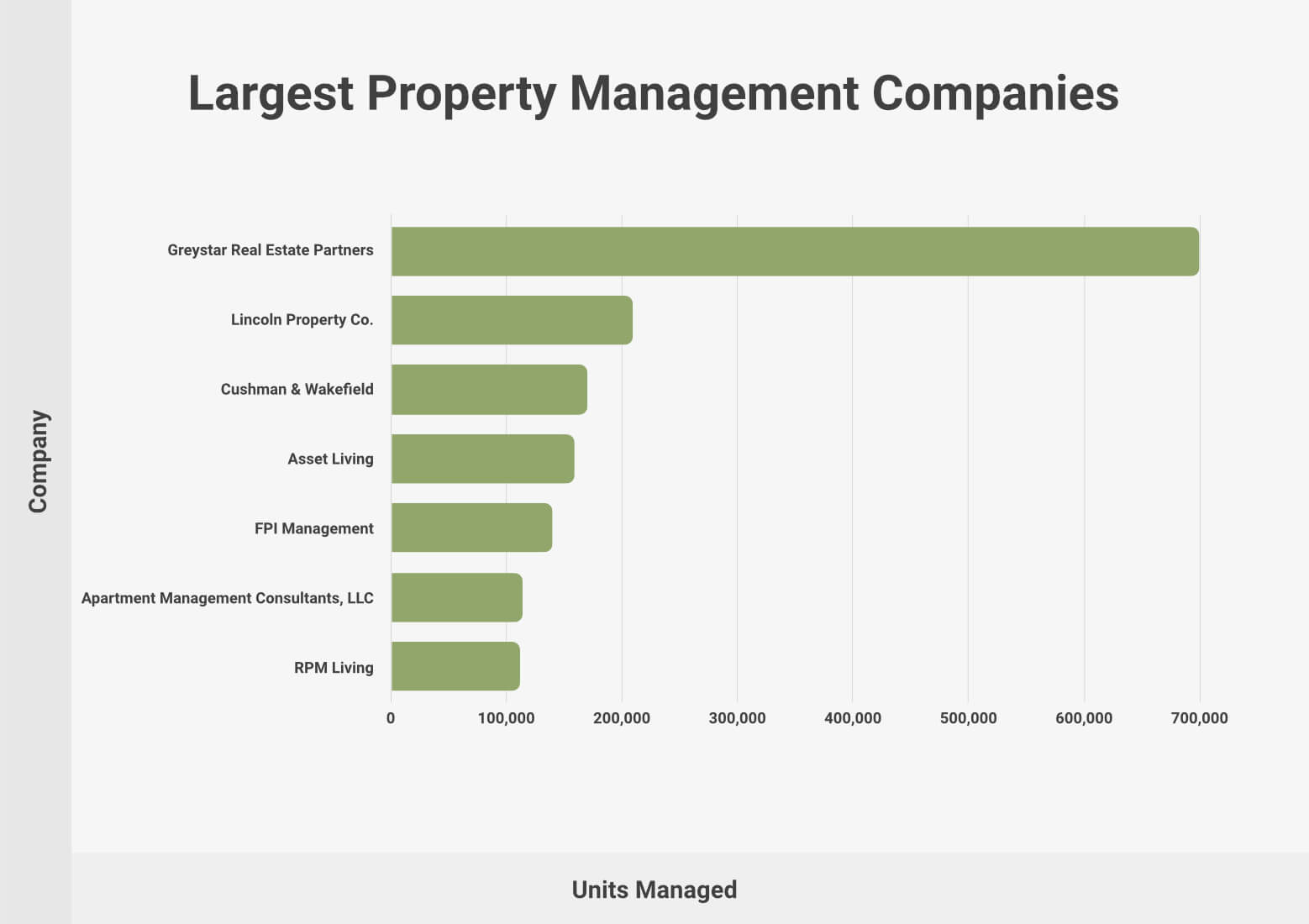 The largest company on the list, Greystar Real Estate Partners had revenue of $11.6 billion in 2022.
For information on property management companies for short-term rentals, check out our vacation rental statistics article.
There are also several software companies in the property management space including Building Engine, Tenant Cloud, DoorLoop, and Hemlane, Inc. All of these companies had revenue between $3-$30 million in 2022.
How Much Do Property Management Companies Charge?
Property management companies typically charge in one of two ways. Either there is a flat fee, or fees are based on a percentage of rent collected.
On a percentage basis, fees anywhere between 8%-12% are common. For example, if the rent on a property is $1,500, then one can expect to pay roughly $150 per month for the property to be managed by a company.
Flat fees will vary depending on many factors such as services offered, location, size, and more, but will generally be in the same ballpark as what one would expect to pay on a percentage basis.
Sometimes property management companies will charge additional fees for marketing and finding tenants if a unit is vacant, for landscaping, maintenance and repair costs, special projects, and more. We will cover common property management services in more detail below.
How Much Do Property Managers Make?
Property managers in the U.S. typically earn between $40,000-$80,000 with a median salary of $51,000 annually. Property type, level of education, location, and experience can all play a role in how much one can expect to make as a property manager.
How Many Owners Use Property Managers?
According to a Business Wire survey, 51% of rental property owners typically have a property manager.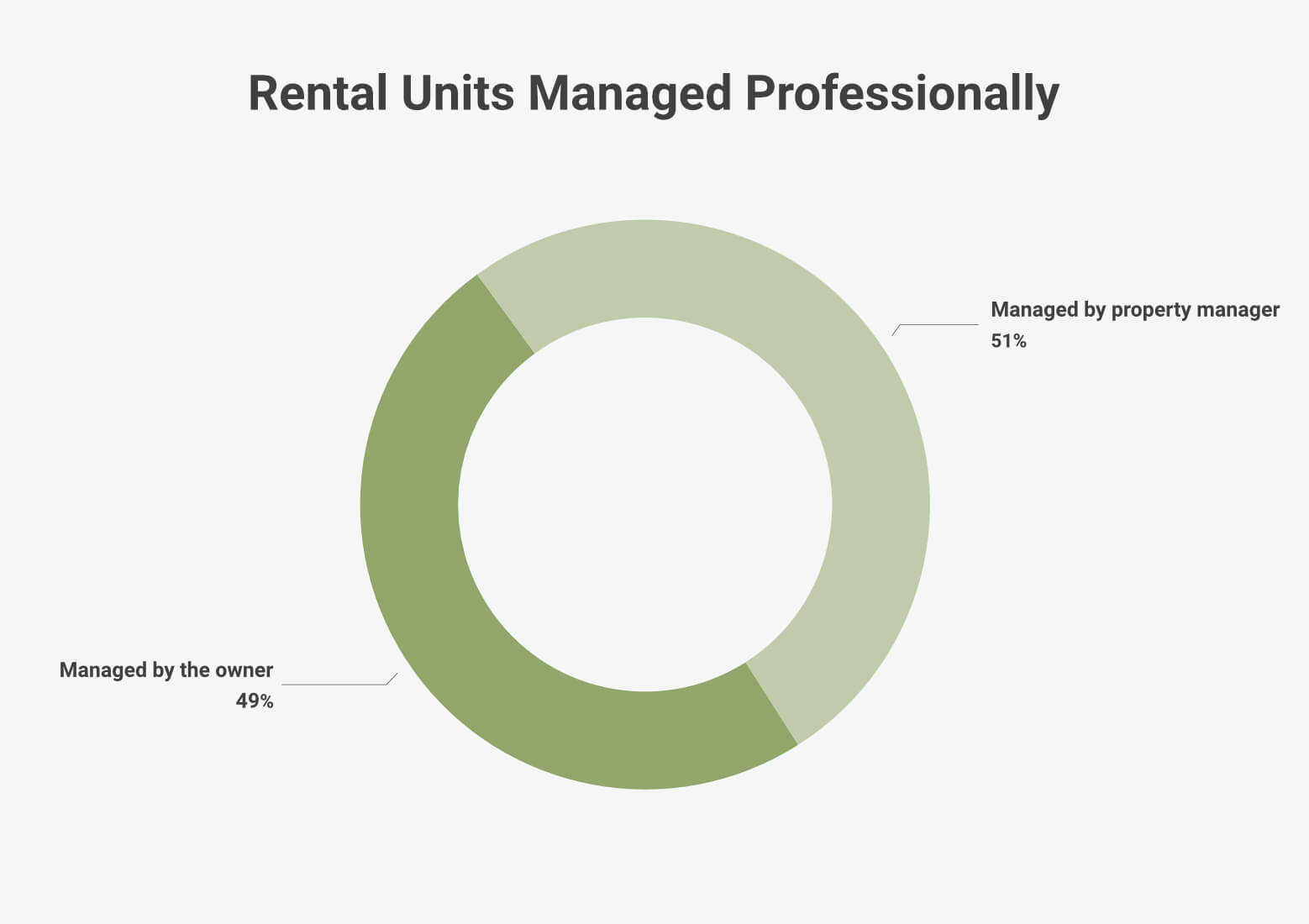 In general, the more units a landlord owns, the more likely they are to use a professional property manager. For example, owners of commercial-sized apartment buildings are more likely to have a property manager than an individual investor who owns 1 or 2 units.
What Are the Most Common Property Management Services?
Property management companies offer a range of services designed to assist property owners in effectively managing their real estate investments. The specific services offered can vary from company to company, but here are some of the most common property management services:
Tenant Screening and Placement: This involves advertising the property for rent, conducting background checks on potential tenants, and handling the leasing process, including drafting, and signing leases.
Rent Collection: Property managers handle the collection of rent from tenants, ensuring that payments are made on time and following up on any late payments.
Maintenance and Repairs: Property management companies coordinate and oversee maintenance and repairs for the property. This includes regular upkeep, responding to tenant maintenance requests, and arranging for repairs when necessary.
Property Inspections: Regular property inspections are conducted to assess the condition of the property, identify any maintenance, or repair needs, and ensure that tenants are complying with the terms of the lease.
Handling Tenant Issues: Property managers act as intermediaries between property owners and tenants, addressing any concerns, issues, or disputes that may arise during the lease term.
Accounting and Financial Reporting: Property management companies provide detailed financial statements to property owners, showing income and expenses related to the property. This includes rent collected, maintenance costs, and any other relevant financial information.
Marketing and Advertising: When a property is vacant, property managers market and advertise it to attract potential tenants. This includes creating listings, taking photos, and promoting the property through various channels.
Legal Compliance: Property managers are responsible for ensuring that the property complies with local and state regulations. This includes handling necessary permits, adhering to property safety codes, and staying updated on relevant laws.
Eviction Services: In unfortunate situations where eviction becomes necessary, property management companies can guide the legal process and handle the eviction of non-compliant tenants.
Lease Renewals and Rent Adjustments: Property managers can negotiate lease renewals and adjustments to rental rates, considering market conditions and the property owner's preferences.
Emergency Response: Property management companies often provide emergency contact services for tenants, responding to urgent maintenance issues or other emergencies.
Vendor Management: Property managers coordinate with contractors, vendors, and service providers for maintenance, repairs, and other property-related services.
Property Marketing and Analysis: Some property management companies provide insights and advice on property marketing strategies and rental rate optimization based on market trends and data.
Note that the scope of services can vary based on the property management company and the specific needs of the property owner. When considering hiring a property management company, it's advisable to discuss the services they offer and ensure that they align with your goals and expectations.
Conclusion
In summary, the U.S. property management sector thrives with $99.5 billion in yearly revenue, 326,000 active companies, and a significant presence among 10 million property owners.
With 51% of owners choosing property management services, costs typically range from 8%-12% of monthly rent, underlining the industry's substantial impact and appeal.
Sources