Top 10 Real Estate Websites in the U.S. (2023)
Posted by Tony Mariotti on Saturday, January 7, 2023 at 12:00 PM
By Tony Mariotti / January 7, 2023
1 Comment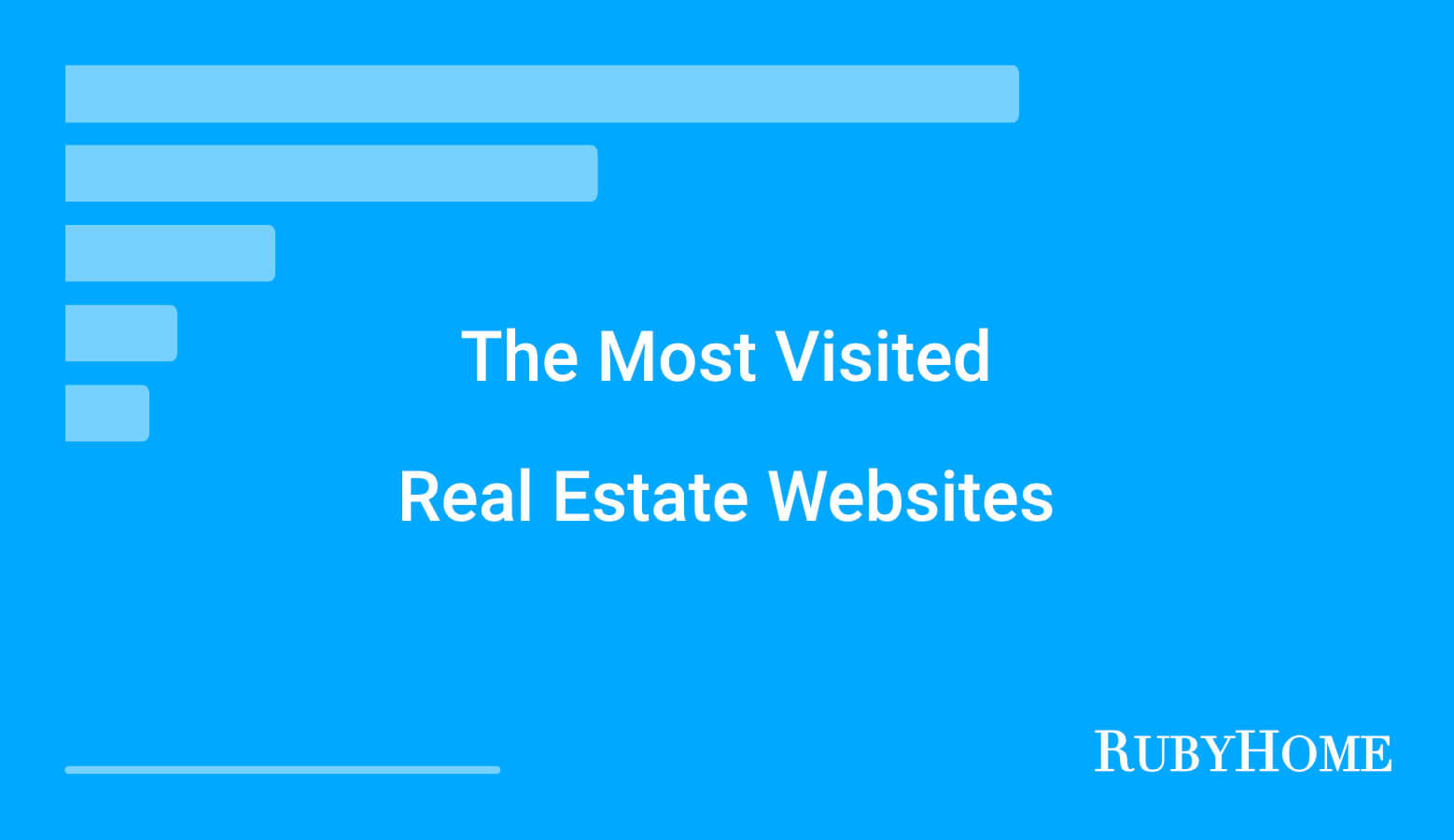 The Most Popular Real Estate Websites in the United States Based on Unique Monthly Visitors
Real estate websites are the most dominant means for consumers to find a home. Nearly all buyers (95%) use online tools in their search process according to the National Association of Realtors (NAR).
A quick background: Real estate marketing requires two components, advertising and distribution. Before the internet, brokerages and agents would advertise their listings primarily in print (newspapers) and distribute them collated in three-ring binders kept at local real estate offices, where customers would visit and leaf through pages of properties, pick out a few they liked, and hop in their agent's car to go view homes in person.
Then in 1995, when the public got their hands on the first internet browser, the die was cast for sweeping changes in the real estate industry. Today, advertising and distribution are handled simultaneously on real estate portals and brokerage websites, which see millions of website visitors each month.
So, how big are real estate websites?
Real Estate Website Statistics (Editor's Picks)
Zillow is the largest real estate website in the United States, ranked by visitor traffic. In the last year, Zillow averaged 60 million monthly visitors.
In fact, 2 of the top 3 websites are owned by Zillow Group.
The top 3 most popular real estate websites (Zillow, Realtor, and Trulia) earn revenue primarily from selling leads to real estate agents.
With 10.2 million monthly visitors, Redfin is the top-ranking website for a full-service brokerage (works directly with consumers).
The top 5 ranked real estate websites are digital-first companies.
Remax.com, with 4.7 monthly visitors, is the top-ranking traditional (pre-internet) brokerage website.
Here's a table with the top 10 real estate websites' traffic:
| Website | Monthly Visitors |
| --- | --- |
| Zillow | 60,001,080 |
| Realtor.com | 41,392,537 |
| Trulia | 20,764,278 |
| Redfin | 10,188,869 |
| Movoto | 6,998,761 |
| Homes.com | 6,011,590 |
| Remax | 5,963,444 |
| Point2Homes | 4,621,469 |
| Century21 | 3,105,739 |
| ColdwellBankerHomes | 2,335,473 |
Source: Ahrefs
Discussion
Despite being the largest real estate holding company in the United States, Anywhere Real Estate (formerly Realogy Holdings Company) has only one website in the top ten: Century21.com. Their portfolio of brokerages relies heavily on the traditional agent-centric business model for customer acquisition.
What's more, the top iBuyer, Opendoor, is not ranked as a leading real estate website despite its 1.3% U.S. residential market share.
Compass has 5.6% of residential real estate market share in the United States but still has not cracked the top ten websites in terms of monthly visitors.
A lot of local real estate companies carry IDX feeds. In fact, CRMLS in California claims that it distributes 22,000 property listing feeds to agent-owned websites. Many of these small players get less than 10K visitors/month. Still, it's worth keeping an eye on as the dominant players could slowly bleed organic traffic as data becomes more democratized and decentralized - a death by a thousand cuts (of sorts).
In 2022, Redfin announced its expansion plans to reach more markets in the United States. That year, the company successfully grew its monthly unique visitors from in 8.4 million to 10.2 million.
Conclusion
That's a wrap for my roundup of real estate website stats.
The biggest takeaway for me was the organic traffic Zillow Group generates from the combination of its flagship website and Trulia. It simply dominates online real estate searches.
I have two questions.
First, can anyone catch up to Zillow?
Next, can anything disrupt websites as the primary means of real estate advertising and distribution? Meaning, could some new consumer experience, like virtual worlds, replace the web as we know it?