Living in Burbank [Insider's Guide]
Posted by Tony Mariotti on Friday, January 22, 2021 at 12:19 PM
By Tony Mariotti / January 22, 2021
Comment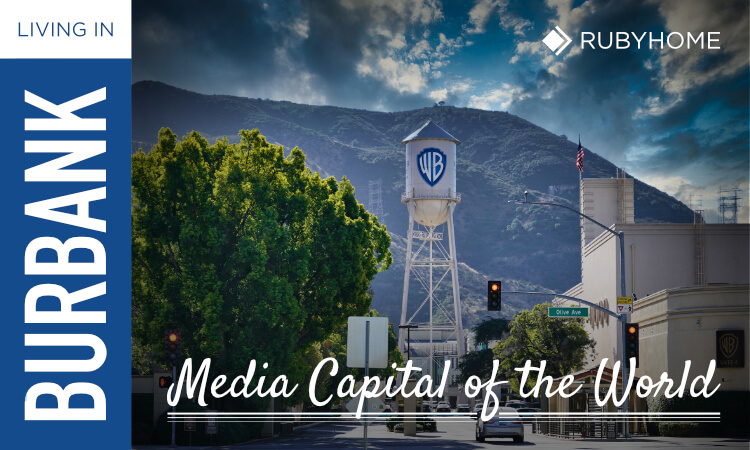 Burbank is a suburb of Los Angleles that sits on the eastern end of the San Fernando Valley, just 13 miles north of Downtown Los Angeles. It is perhaps best known as home to numerous motion picture, television, and animation studios. A plethora of adjunct businesses, like post-production facilities, craft services operations, et al. also reside within its borders.
The climate, quality of life, and job opportunities draw many to consider living in Burbank. What follows is a deep-dive on the city, including its history, landscape, and amenities, to name just a few topics.
Burbank History
Burbank was named after a dentist from New Hampshire, Dr. David Burbank. He bought property here in 1867 with sheep herding on his mind. A couple of decades later, the good doctor was subdividing and selling his land in parcels.
Burbank was incorporated in 1911 and home to the burgeoning aviation industry in the 1920s. Large hangars and office buildings were constructed to support Lockheed's headquarters and Boeing's aircraft assembly operations. Burbank's economy went into high gear during WWII; the city was an important aviation and manufacturing hub of the war effort, producing both commercial and combat planes.
Hollywood Burbank Airport (airport code BUR and formerly named Bob Hope Airport) was completed in 1930 and still serves the public today. In fact, locals prefer it to Los Angeles International Airport (LAX) as vehicle traffic through the terminal is far less congested and security lines are much shorter. However, most non-stop flights out of BUR serve West Coast cities. To fly from Burbank to New York or Europe typically requires a connecting flight through another major hub like Chicago.
If you're a movie buff, you probably already know that Burbank is where Walt Disney expanded his studio operations in 1940. Today, Burbank is the "media capital of the world." Tourists flock from all over the country to see the studios where their favorite Nickelodeon, Disney, Warner Bros., and Cartoon Network shows are created.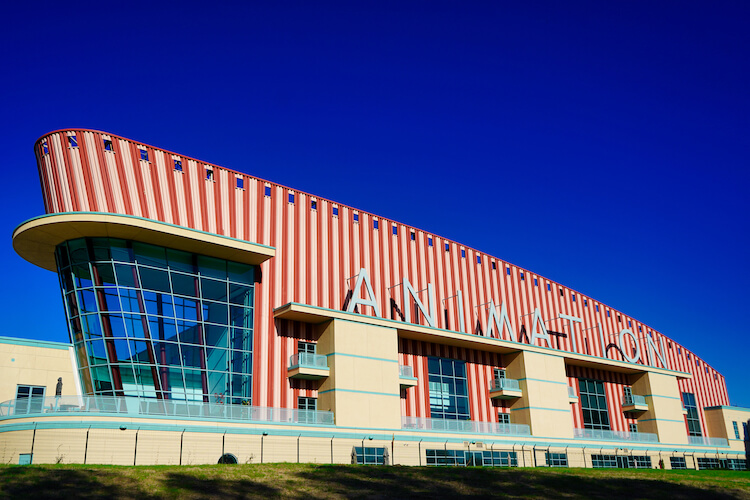 Roy E. Disney Animation Building
If you live in Southern California long enough, the entertainment business' glamour begins to wear off. However, even the most jaded resident of Burbank might enjoy going to an occasional TV show taping. First, they're free. Second, the studios have killer air conditioning! Third, a band you love or your favorite actor from New York might be a guest on The Ellen DeGeneres Show. Lastly, your friends and family who come to visit aren't jaded yet, so sending them off to a live taping or studio tour is a big deal.
Burbank Amenities
Burbank is filled with parks, community centers, hiking trails, restaurants, and commercial districts for its residents to enjoy. If you are considering buying a home in Burbank, here are a few key things you need to know.
Dining
In any town in America, restaurants come and go with the times. Some last a very long time. Bob's Big Boy is one of them; it has been a Burbank institution since 1936. The casual family diner is an excellent place to enjoy a hamburger or waffle, especially on the patio tables.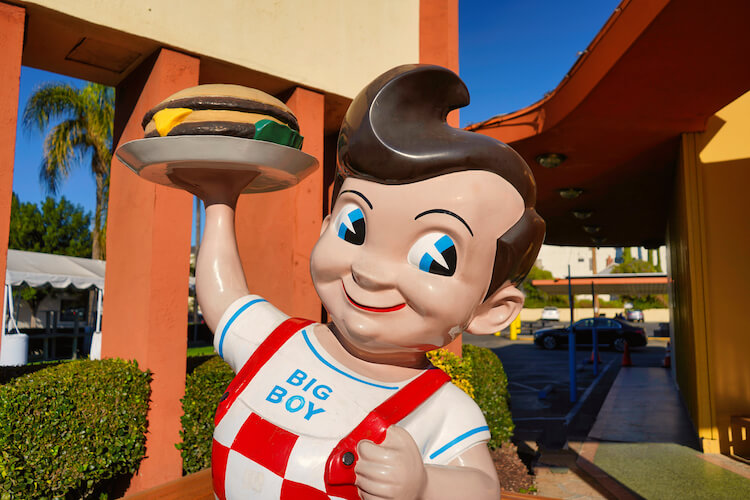 The most expensive places to eat in town tend to be sushi restaurants, indicating how serious Burbankers take their fish and how willing they are to pay up for it. Lounges, pubs, gastropubs, and cafes can be found all over town. Any hankering for ethnic food can be satisfied given the diversity of culinary styles offered here, from French, Mexican, Japanese, Mediterranean, American, Italian, Brazilian, and Russian. That's not the entire list of choices, just a few that come to mind.
Shopping
Old-timers might still refer to the commercial core of Downtown Burbank as "The Golden Mall." At one time, San Fernando Boulevard was a pedestrian-only area running through the center of the community. In 1989 the mall, consisting of small lawns, flower beds, and walkways, was removed and reopened to traffic. Today, the downtown core is still quaint but also modern due to the addition of giant AMC Burbank 16 theatre, which dominates the northernmost edge of the strip.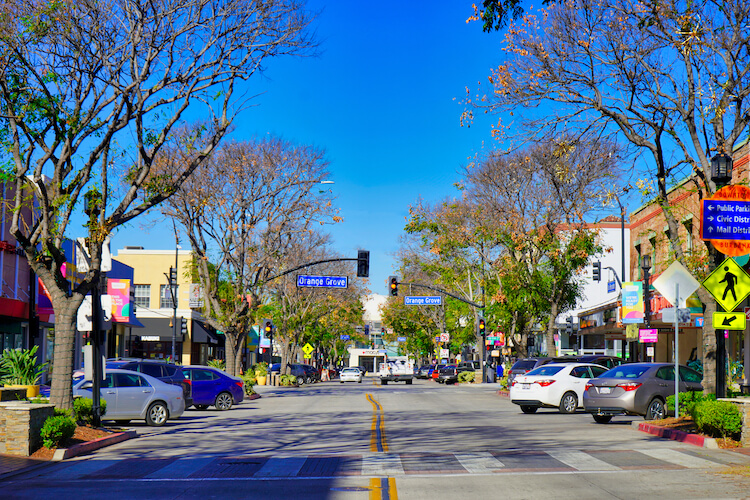 If you're an avid shopper looking to visit several stores in one trip, check out Burbank Empire Center. Located in the heart of Burbank's aviation district, this shopping center features dozens of stores and an extensive food court. It also has a notable history; the center sits on the foundations of Lockheed's old "Skunk Works" facility that built planes during the Cold War.
Burbank Farmers' Market is where you'll find organic produce and have an opportunity to try a variety of food or drinks. Several vendors also sell crafts. The market is open every Sunday morning during the summer and offers products for all ages and tastes. Going to a farmers' market is a great way to support local businesses.
The largest IKEA store in North America is in Burbank and draws shoppers from all over Southern California. The local Costco is an ever-busy local favorite for folks who like to save some dough and buy in bulk.
Burbank Parks & Recreation
Located on West Olive Avenue, George Izay Park is one of the largest and most popular Burbank Parks and Recreation facilities in the district. The park includes beautiful sports fields and courts for baseball, basketball, horseshoe, and tennis. There is also an abundance of picnic tables and a state-of-the-art playground.
Wildwood Canyon Park has several hiking different routes of varying distances and degrees of difficulty. Chose which trail you like based on how hard you want to blast your legs and glutes.
Burbank is a bike-friendly town with several cycling paths. The Valley floor is flat, so all the routes are easy; you'll only need to contend with heat in the summer. Be sure to stay hydrated!
Stough Canyon Nature Center boasts several hiking trails and educational programs. Adults can participate in fitness hiking programs while their kids learn about Native American culture, the Verdugo Canyon, and local wildlife. There is also an outdoor amphitheater and a small public library. It's open seven days a week.
Golfers love DeBell Golf Club's convenient location, an 18-hole municipal course, driving range, and clubhouse nestled in Stough Canyon, right above Burbank. Players enjoy taking a break at the renovated clubhouse and restaurant. While you're out on the course, don't be shocked if a deer or coyote joins your foursome! Wildlife runs, well, wild around here.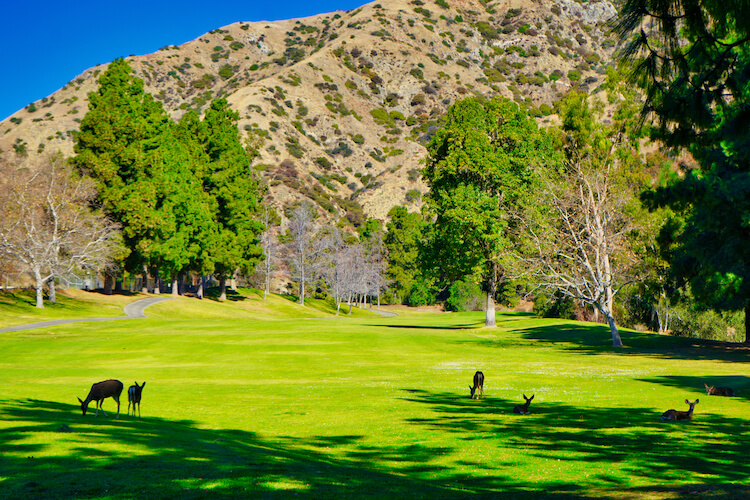 Deer nibbling on the #10 fairway at DeBell
Starlight Bowl is an outdoor amphitheater beloved local institution that hosts concerts each summer season. Each year kicks off with an impressive 4th of July fireworks show. The venue offers concession dining options as well as picnic areas for visitors.
Largest Burbank Employers
Seven out of ten of the largest private employers in Burbank are entertainment companies. Here are the top five:
Warner Bros. Studios
The Walt Disney Company
Providence St. Joseph Medical Center
Deluxe Shared Services
ABC Television
Hollywood Burbank Airport, Burbank Unified School District (BUSD), and City of Burbank are the largest public employers.
Burbank Neighborhoods
The residential areas of Burbank include two distinct sections - the foothills and the flatlands.
Flatlands
The flatland section starts in Downtown Burbank and extends across The Valley floor westward to North Clybourn Avenue. Hollywood Burbank Airport and the 134 Freeway forms its northern and southern borders. Here are the Burbank Flatlands neighborhoods:
Foothill Section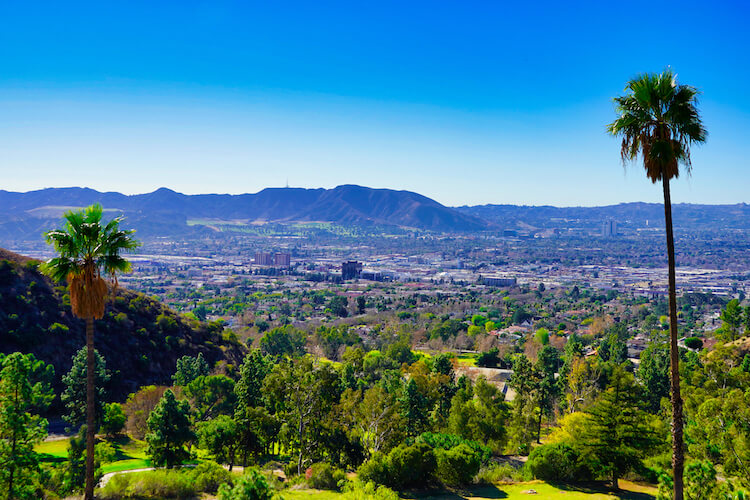 The foothill section starts Downtown and extends eastward, up the foothills of the Verdugo Mountains. The further you travel into hillside communities, the higher the home prices get. Just like any other real estate market, you'll pay a premium for properties with views. Home prices and elevation are highly correlated. Here are the subdivisions in the foothills:
Burbank Climate
To state something painfully obvious, the weather in Burbank, CA is…amazing! Expect year-round sunny skies. While the temperatures here get a tad hot in the summer, the low humidity helps ease the burden. Occasionally, people who move to Burbank from the East Coast comment about the "lack of seasons" here, but if you pay close attention, you'll notice seasonal changes.
While fall is not as colorful, the leaves here turn brown-red and fall off, just like you'd expect. Spring season here is short. Really short! For just a couple of weeks, starting in mid-March, all the buds on deciduous trees open and begin their photosynthesis in earnest.
Schools in Burbank
Schools in the area cater to a wide variety of student needs and first-rate charter, independent, and Catholic schools. Burbank Unified School District (BUSD) operates public schools.
Elementary Schools
Bret Harte Elementary
George Washington Elementary
Joaquin Miller Elementary
Providencia Elementary
Theodore Roosevelt Elementary
Thomas Edison Elementary
Thomas Jefferson Elementary
R. L. Stevenson Elementary
Ralph Emerson Elementary
Walt Disney Elementary
William McKinley Elementary
Middle Schools
David Starr Jordan Middle School
John Muir Middle School
Luther Burbank Middle School
High Schools
Burbank High School
John Burroughs High School
Monterey High School