California Jumbo Loan Limits (2023)
Posted by Tony Mariotti on Wednesday, November 30, 2022 at 10:30 AM
By Tony Mariotti / November 30, 2022
Comment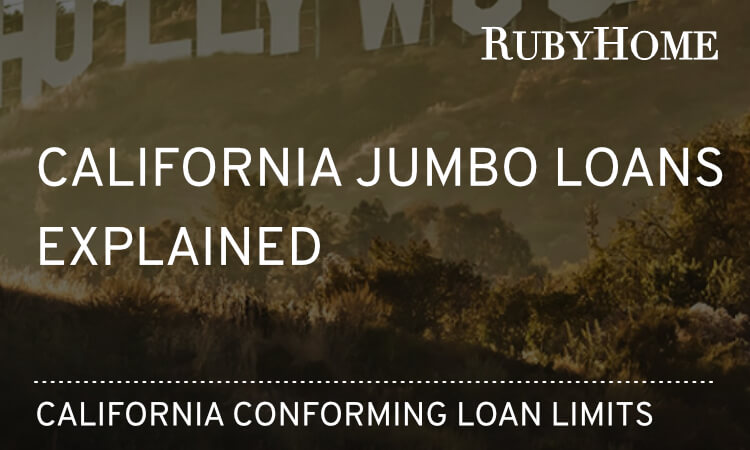 What is a California Jumbo Loan?
Depending on the amount you need to borrow and the location of the home you want to buy in California, you may need to finance your home with a jumbo loan. A jumbo loan is a type of mortgage that exceeds conforming loan limits.
Conforming Loan Limits for California
Conforming loan limits are set on a regional basis by the Federal Housing Finance Agency (FHFA).
FHFA compiles and evaluates broad sets of housing market data from all across the United States. At a high level, they report average national home prices. They also refine their reports on a geographic level, by counties and in some cases by cities. The ensuing report is known as the House Price Index (HPI).
HPI is a weighted and refined statistical snapshot of at average home prices. Therefore, it is an indicator of housing affordability. Jumbo loans are used to finance a home over the maximum loan amount established by the FHFA.
So then, what is a conforming loan size in California?
$726,200 is the maximum conforming loan limit in most California counties
$1,089,300 is the maximum conforming loan limit in 'higher priced' counties
To clarify, the loan amount is what matters, not the property value. For example, if you put $100,000 down payment on a home appraised at $500,000, your loan would be $400,000. That happens to be less than the conforming loan maximum. In this scenario, a conforming loan would suffice; no jumbo loan is necessary.
You can see from the conforming loan limits above that jumbo loans aren't just for financing multi-million dollar luxury homes. What's more, jumbo loans can be used by move up buyers and first time home buyers alike.
California High Cost Counties
Property Location
As mentioned, the need to use a California jumbo loan kicks in based on the HPI in any given region. Obviously, average home prices are higher in Los Angeles than Bakersfield. The bar for the jumbo loan amount changes to accommodate those difference. The list below includes higher priced (also known as high cost) markets in California. A jumbo mortgage is required in the following counties if a loan amount exceeds $765,600.
Alameda
Alpine
Contra Costa
El Dorado
Los Angeles
Marin
Mono
Napa
Nevada
Orange
Placer
San Benito
San Diego
San Francisco
San Luis Obispo
San Mateo
Santa Barbara
Santa Clara
Santa Cruz
Solano
Sonoma
Ventura
Yolo
For another perspective: California jumbo loans are required in most other counties when the loan amount exceeds the conforming loan maximum of $510,400.
Number of Units
Conforming loan limits can go higher depending upon the number of units in the building. Meaning, there's an upward adjustment to account for the fact you might buy a duplex. Below you will find conforming limits to get an idea of where jumbo loans kick in, by property type.
California Jumbo Loan Requirements
Loan requirements vary depending upon the lender and current market conditions. Here are some typical property and borrower requirements:
20% down payment typically gets the best-available interest rate
10% down (90% LTV) is still possible
Minimum FICO score starts from 680-740
Fixed rate or adjustable rate mortgages available
Debt to income ratios (DTI) between 38-50%
Owner occupied
Secondary homes OK
Investment properties OK
Mortgage insurance required on loan to value (LTV) above 85% to 90%
Quick Recap: California Jumbo Loans
A jumbo is loan a mortgage in an amount higher than the conforming limit
Conforming loan limits are the maximum loan amount set by FHFA
Loan limits vary by region
Loan limits vary by dwelling type